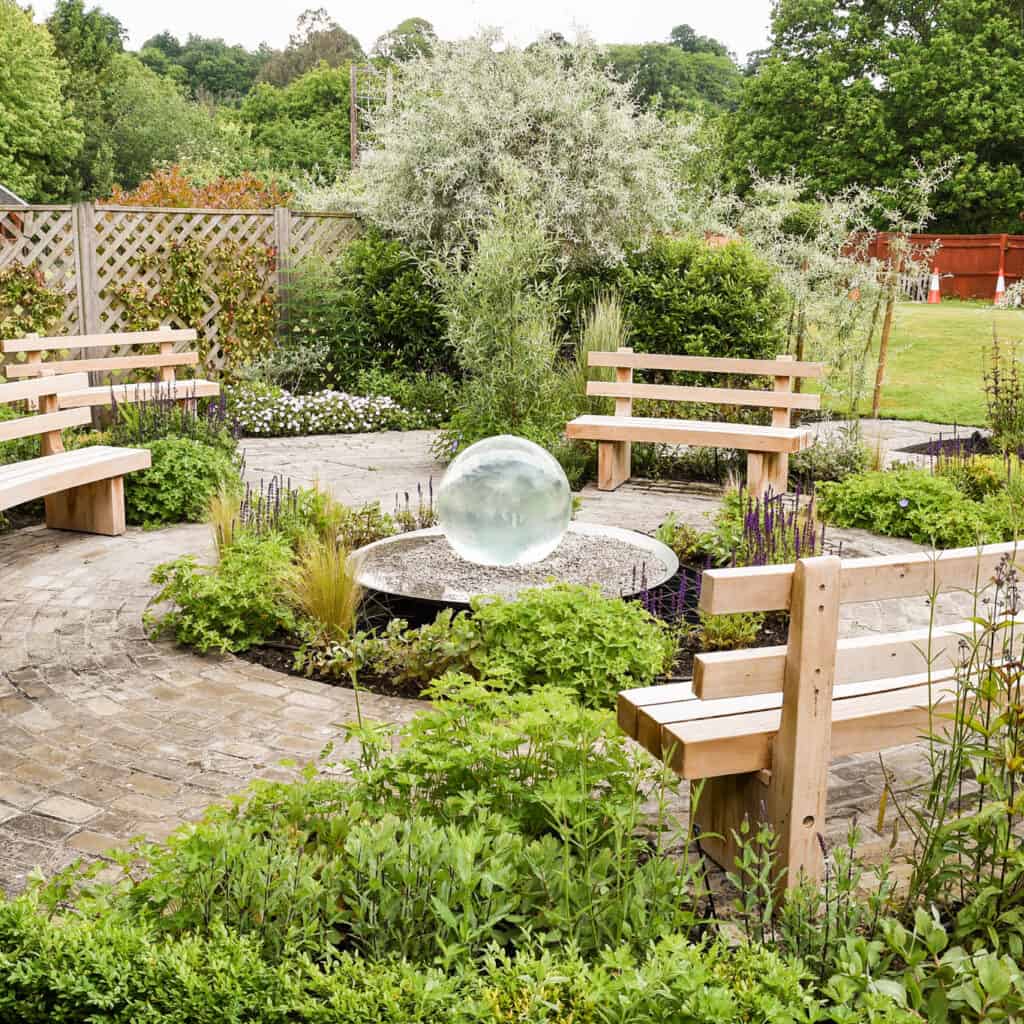 Remembering your child
In the tranquil Memory Gardens at our hospices, there are Memory Trees with stars and leaves hung permanently to honour the life of your child, and a Memory Book with a dedicated page for them. The stars and leaves are usually hung during Memory Day which takes place annually in the summer, or they can be taken home for you to keep. This is a gift from Shooting Star Children's Hospices, but if at any time you would like to order additional stars or leaves, we can provide you with contact details so that these can be purchased directly from the sculptors.
Stars and Leaves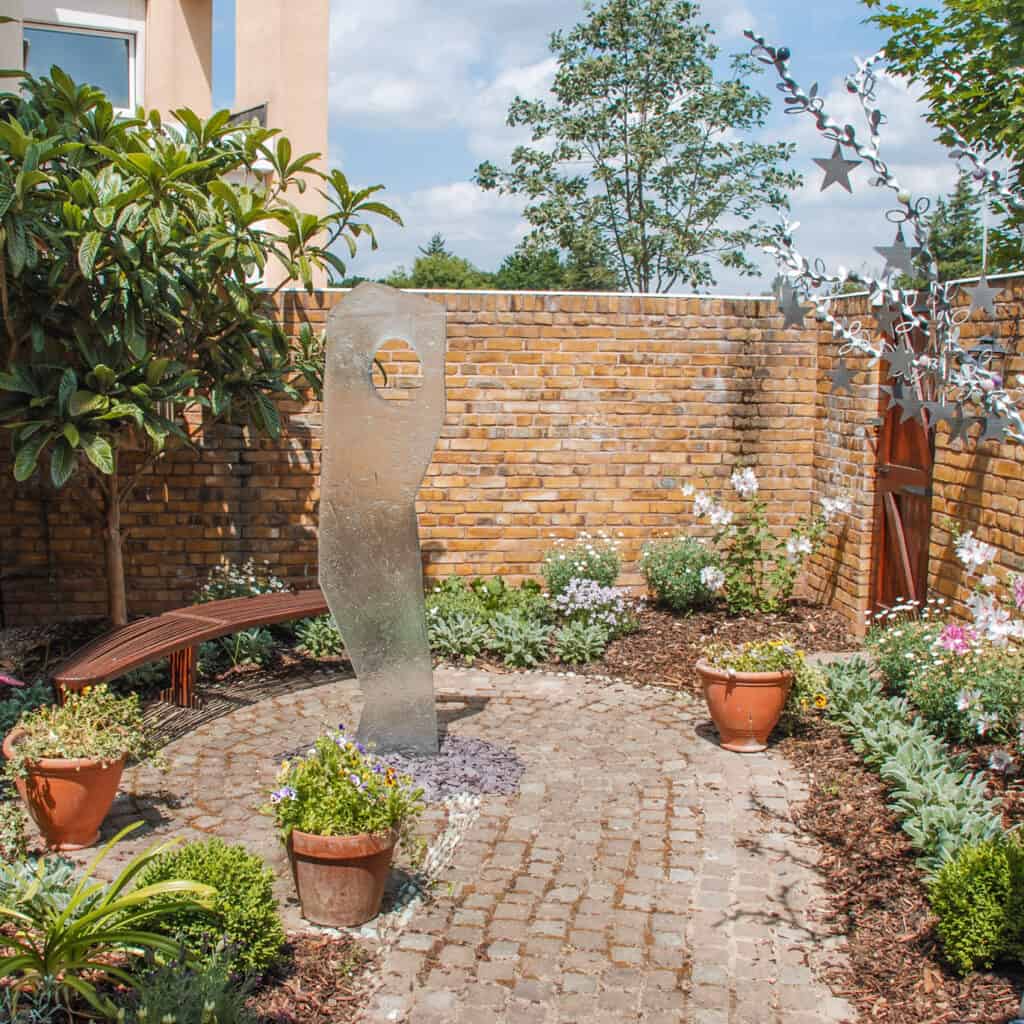 Shooting Star House
At Shooting Star House the tree is full of stainless steel, silver stars engraved with the child's name and age.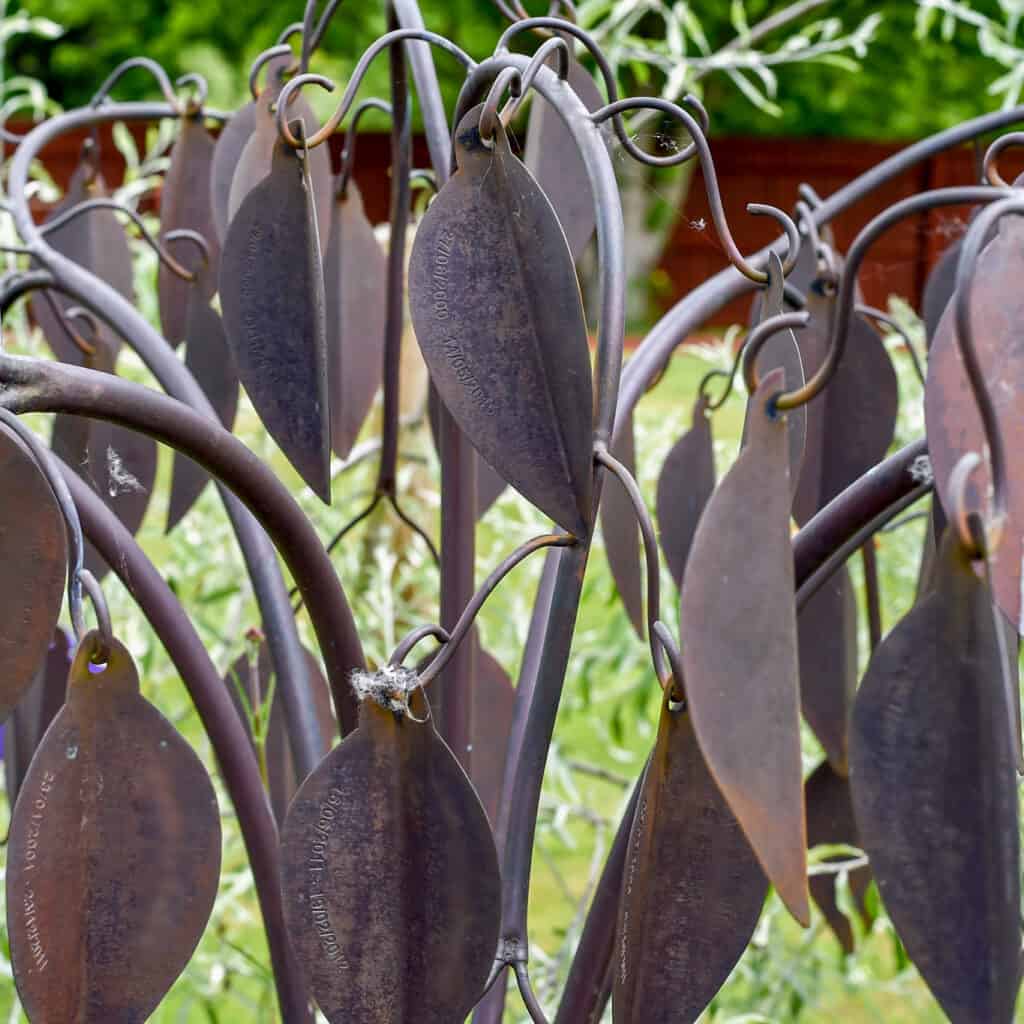 Christopher's
At Christopher's, the tree is full of rust coloured copper leaves engraved with the child's name and age.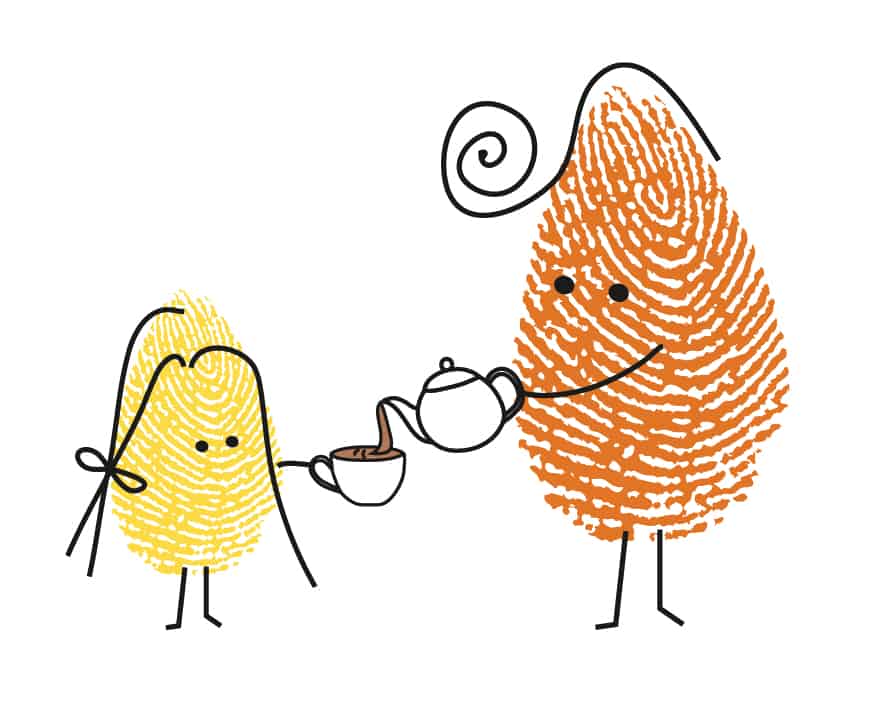 Memory Book
Our Memory Books hold the names of all the children from Shooting Star Children's Hospices who have died. We have a book at each hospice and since 2021, we have included the names of all of the children known to our care at both hospices.
We invite you to have a page in the Memory Book with a photo and words dedicated to your child. The page could include a photograph and a poem (or words of your choice). If you choose to have a page, our resident artist can decorate this for you. We ask you to let us know your child's favourite colour or some illustrations that would be meaningful to you (e.g. hearts, stars or a favourite character like Winnie-the-Pooh). Or you may wish to take a page from the Memory Book to decorate yourself. It would then be bound back into the book.
Memory days
When we invite you to our summer Memory Days, we will ask you if you would like a star or leaf, and a page for your child in our Memory Book. However, you can request a page in the Memory Book at any time in the year.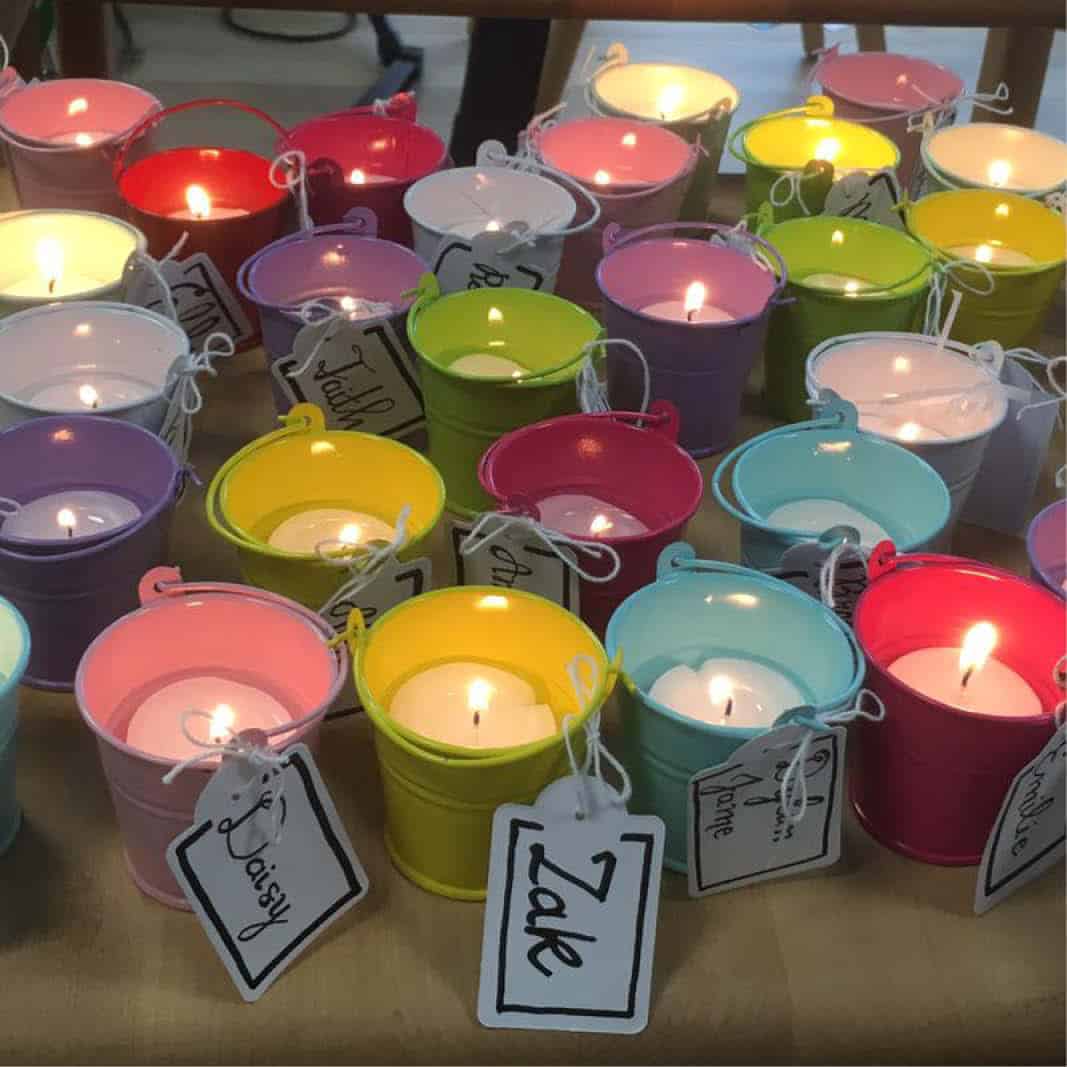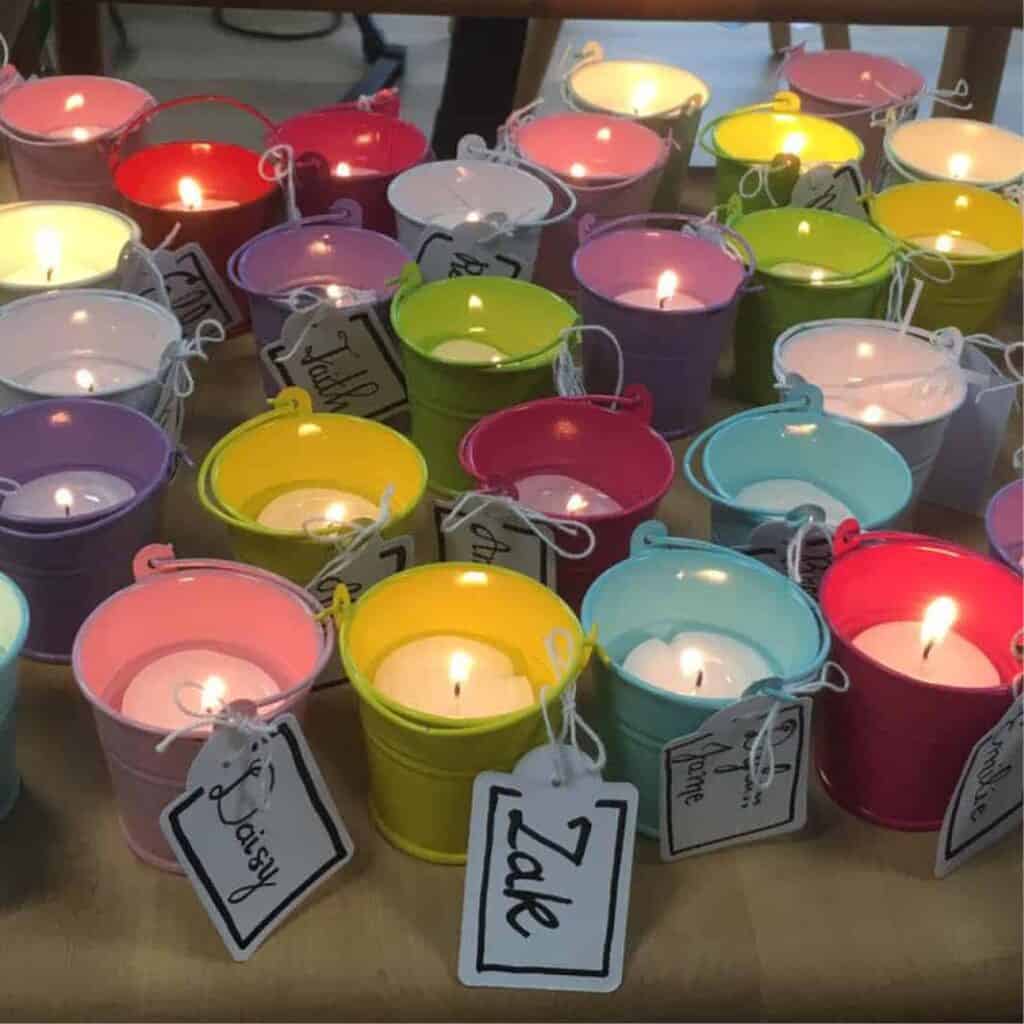 Visiting your child's leaf or star
Outside of Memory day, we welcome you to visit the Memory Book and stars and leaves on the Memory Trees at times in the year that are special to you. We ask that you kindly let us know 7 days in advance so that we can make sure we can support you with this.
Request page in book