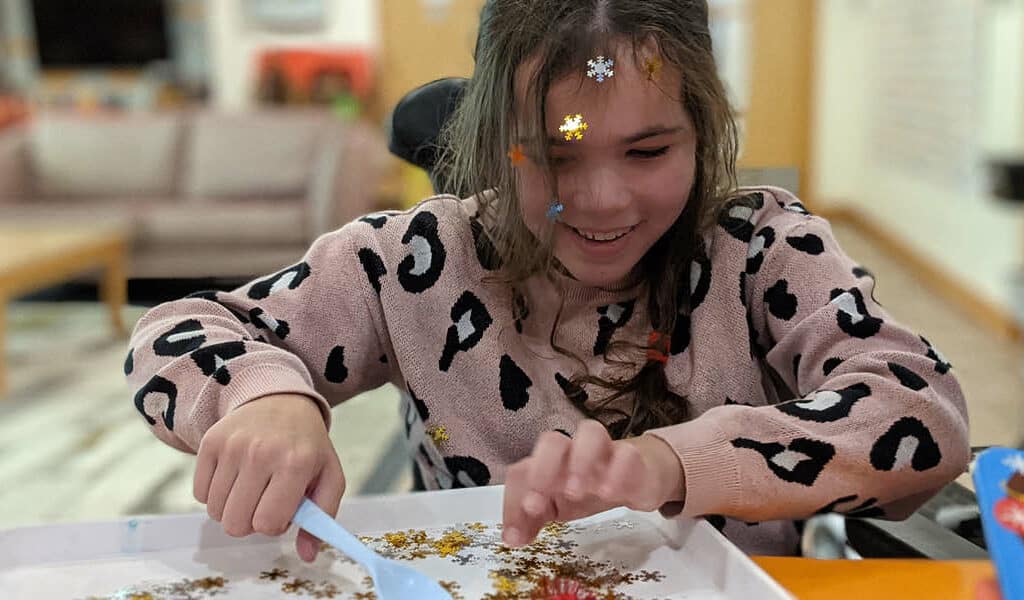 Book our facilities
Fancy a splash in our hydrotherapy pool, a cozy story session in our sensory room or some playtime in our art room? On this page you can book facilities at Shooting Star House, and Splash! sessions in our hydrotherapy pool at both hospices. Or if you're at home, check out our range of resources.
Find resources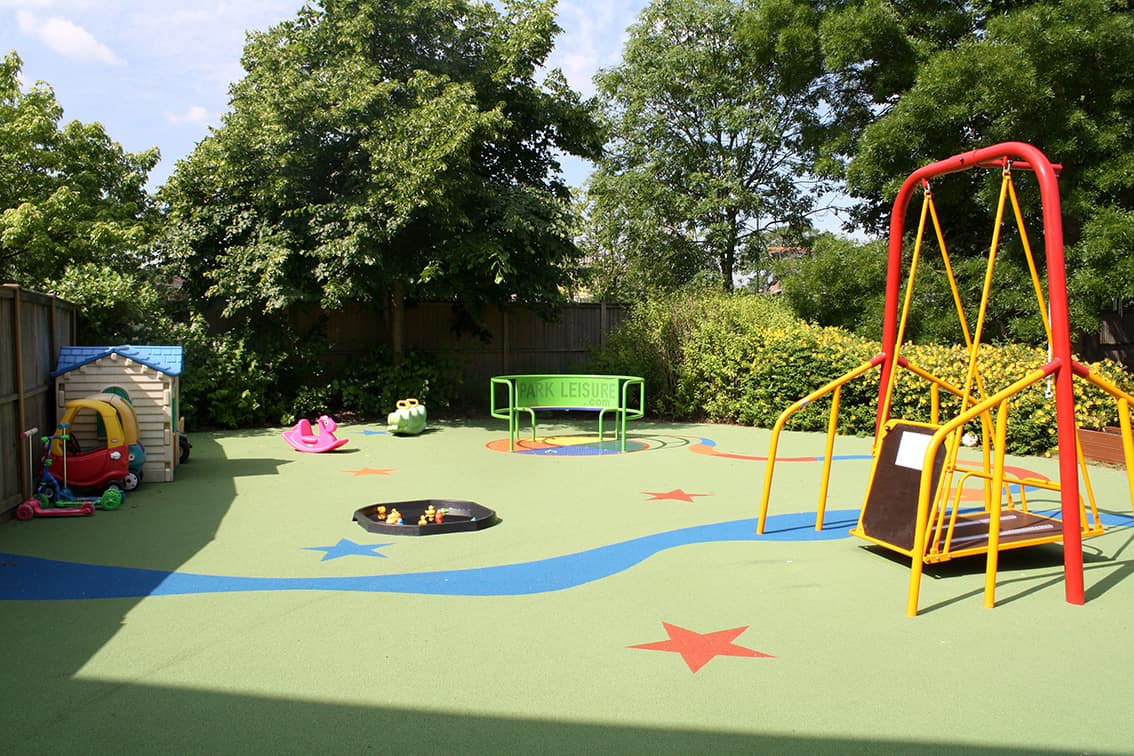 Accessible playground
Our accessible playground and garden is available for supported children, siblings, and families to use at Shooting Star House. This includes a wheelchair accessible roundabout and swing, a bucket swing, open grassy area, and patio area.
You can use the area before or after using our inside facilities or attending an appointment between the hours of 10am and 3pm.