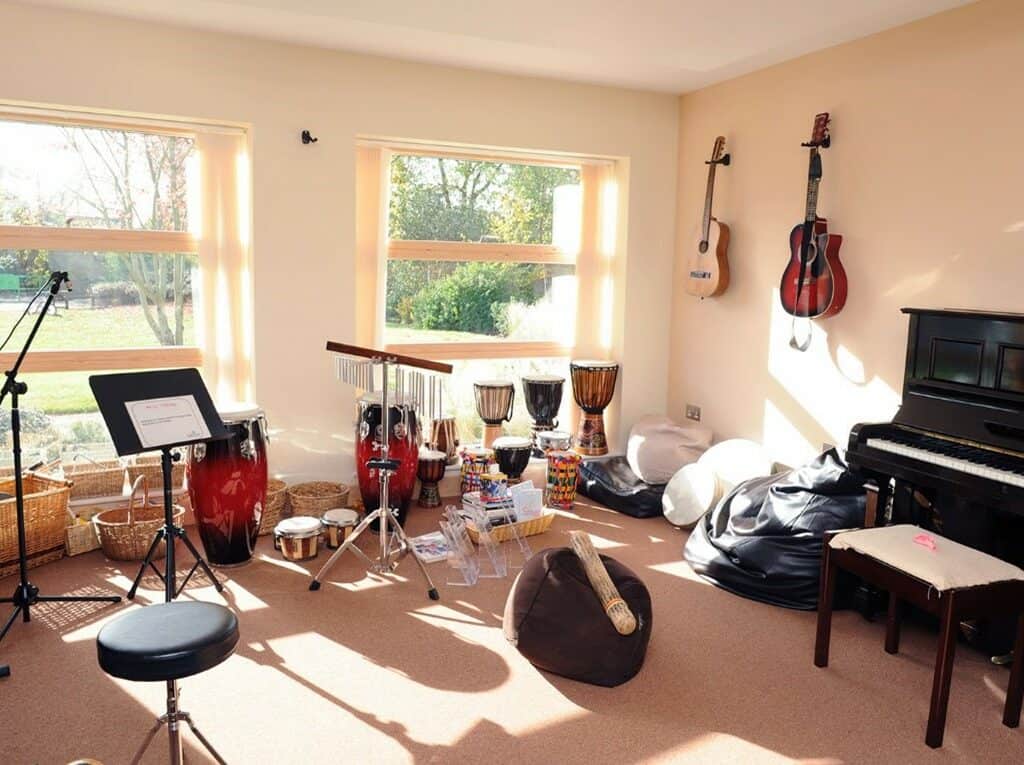 Music Therapy
Sometimes it isn't easy to put your feelings into words and sometimes words just don't express the depth of the feelings we have. That's why we offer music therapy as a way of helping children and young people share what is going on inside their heads.
Request this service
Key information about Music Therapy
Available for
We offer music therapy to children ana young people, and in certain circumstances parents.
How it works
Face-to-face sessions can take place at our music therapy studios at both Christopher's and Shooting Star House. Where suitable we can also offer sessions virtually. We also offer music therapy based activities at many of our events.
What does it involve
We have a wide selection of instruments at both sites, and an external music studio at Christopher's so we can be as loud as we want. While sessions are confidential, we can also provide recordings of music making as keepsakes.
Confidentiality
Sessions are confidential so a child or young person feels safe to share challenging and harmful feelings they might be struggling with. Our therapists make sure they have frequent opportunities to meet with parents and other professionals involved. You can speak with a therapist at any time to talk about the mental health of your child or a sibling, and any concerns you may have about how they are at home, or how they are supported at school.
Our music therapists  are registered with the Health and Care Professions Council.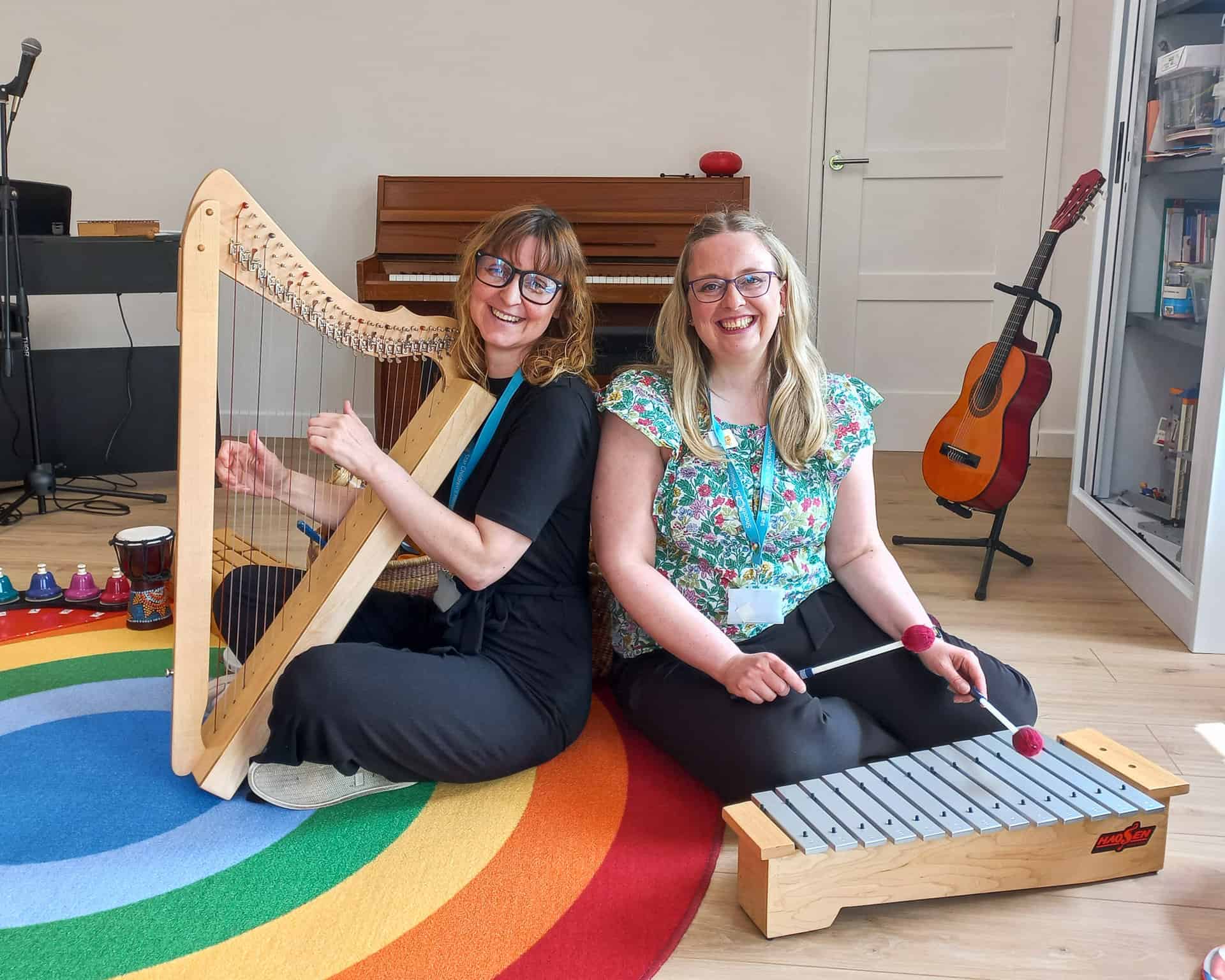 Meet our Music Therapists
Meet our Music Therapists Sarah and Marion. Sarah is Head of Psychosocial Services and Marion is our Lead Therapist. Our other Music Therapists are Henry who works at both our sites and Crystal who provides therapy for children and young people online. All therapists are registered with the HCPC.