Inspiring Business Breakfast
October 26, 2023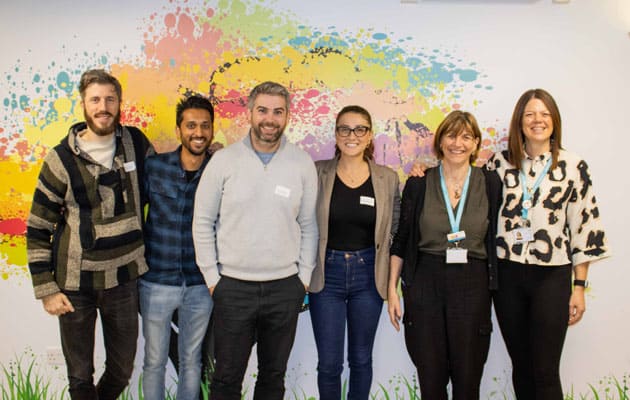 On Tuesday 17 October we welcomed 21 individuals from 11 companies to Shooting Star House to join us for our latest Business Breakfast event.
Guests were given a warm welcome by our Director of Fundraising Operations, Sally Wells, and Executive Vice-President, Karen Sugarman MBE. This was followed by a brilliantly informative update from Becky and Dawn from the Practice Education Team, who gave everyone an insight into how they ensure our care team are at the leading edge of paediatric palliative care. Finally, we had a fundraising Q&A with longstanding corporate partner Fourfront, who shared how they support us not only with fundraising activities but also through pro bono work, utilising the varied skill sets of their employees.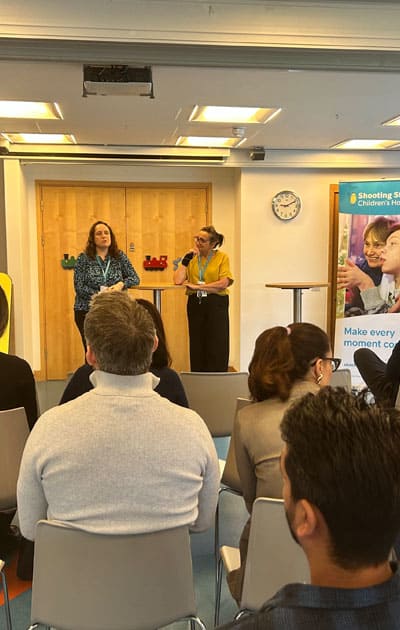 On top of this, everyone had the opportunity to visit the Cosmos area where Marion spoke about music and art therapy, and they could also meet 'Morris', the Practice Education Team's paediatric simulation model.
The companies left Shooting Star House feeling inspired by the charity and are now even more determined to raise more to support the work we do. One partner added, 'Thanks for a great business breakfast. It was fantastic to see what the nurses do, and it was great to hear the updates and Q&A sessions.'
These events are great opportunities for established and new partners to get to know a little bit more about Shooting Star Children's Hospices and how we support families, and to share ideas with each other about how they can support in the future. If you know any companies who would like to become a partner or join our next Business Breakfast, let the Corporate team know today.