Beth's story
September 13, 2023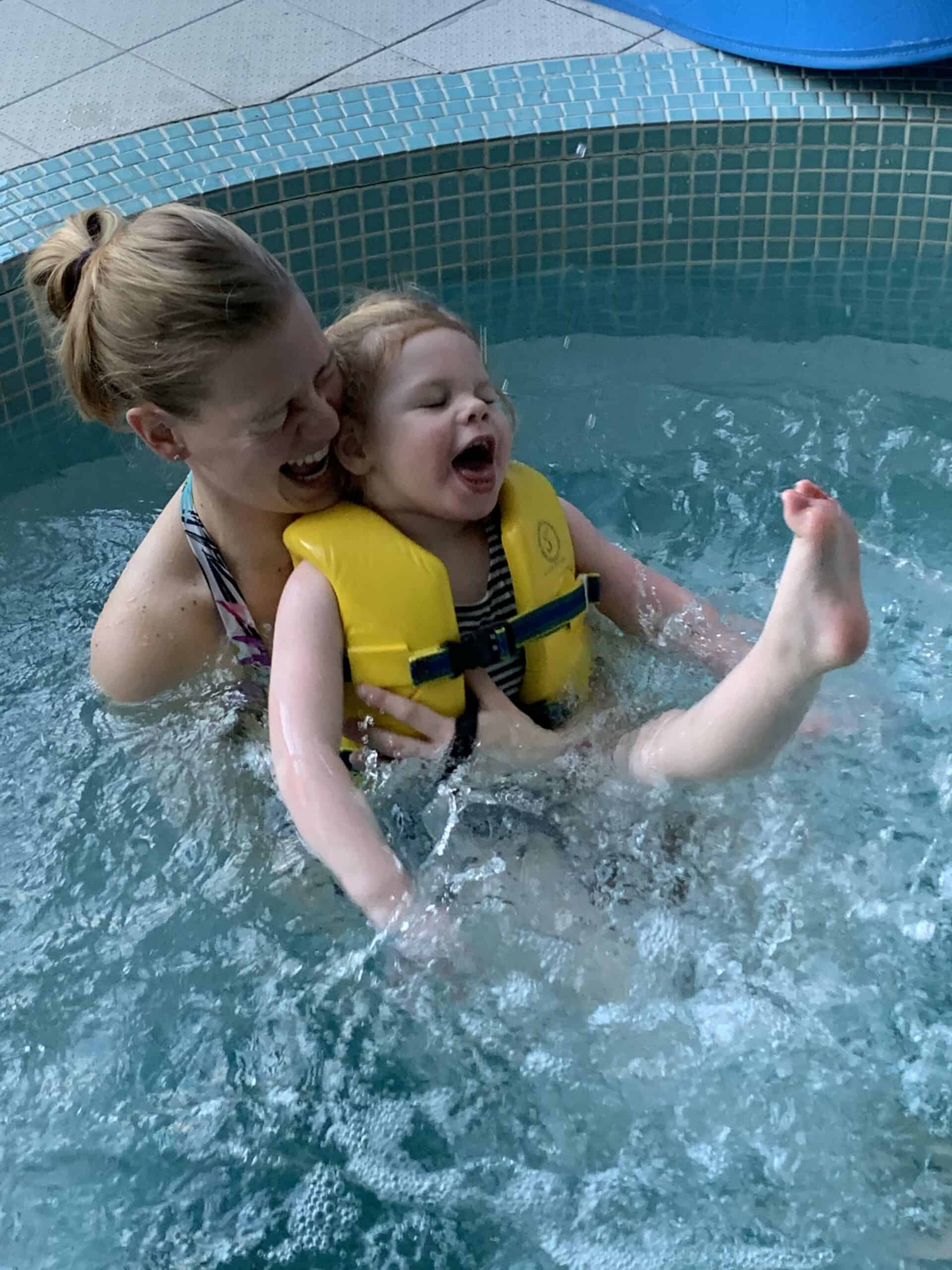 Beth was diagnosed with Dravet Syndrome when she was just four months old. Dravet Syndrome is a rare neurological condition that encompasses treatment-resistant epilepsy, intellectual disability and a spectrum of associated conditions which may include autism, ADHD, behaviours that challenge and difficulties with speech, mobility, eating and sleep.
Beth and her family have been supported by Shooting Star Children's Hospices for six years. Mum Jen sharing how the services and support have helped them as a family.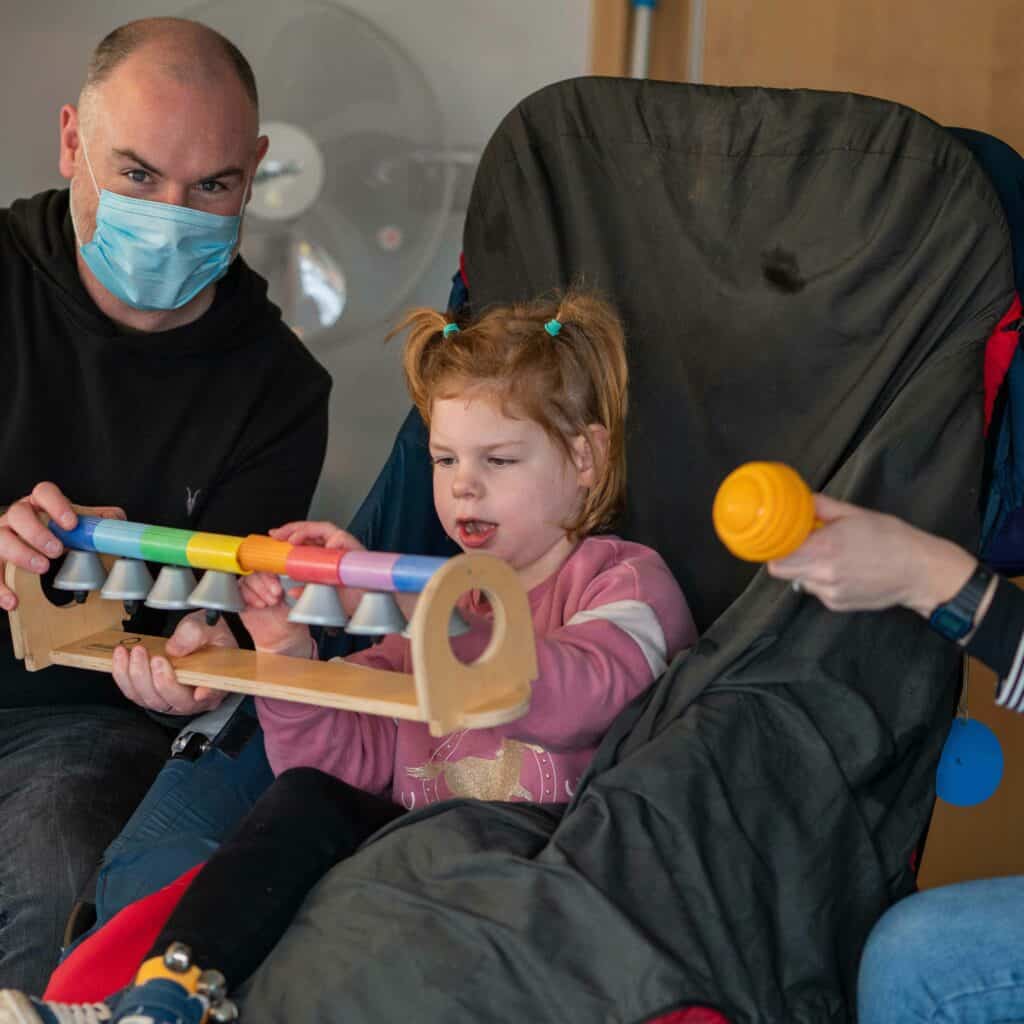 "When Beth was younger, some of the hospice nurses would visit her at home. It was wonderful to have the team come to the house to look after her for a few hours. It was always so lovely to hear the nurse and carer singing away to Beth in her playroom.

When the family visit the hospice the Hydrotherapy pool is a firm favourite. "Temperature changes can be a seizure trigger, so until Beth went in the Hydrotherapy pool at Shooting Star Children's Hospices, she had never been swimming. She now absolutely loves being in the water and goes fortnightly thanks to the family Splash! sessions that are available to us.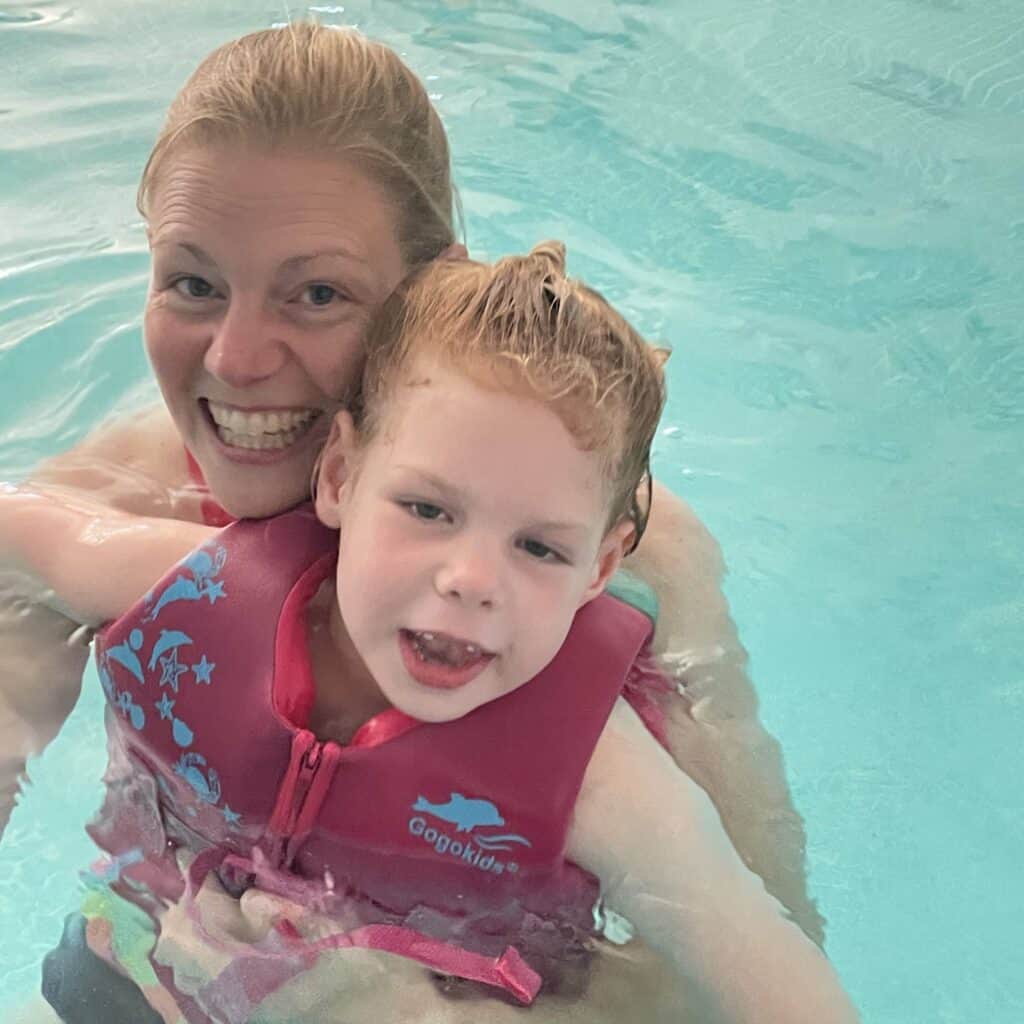 Recently Beth's little sister Grace also joined in. This was the first time we'd ever had a family swim and it was so wonderful to be able to do something that both girls enjoy – creating special moments.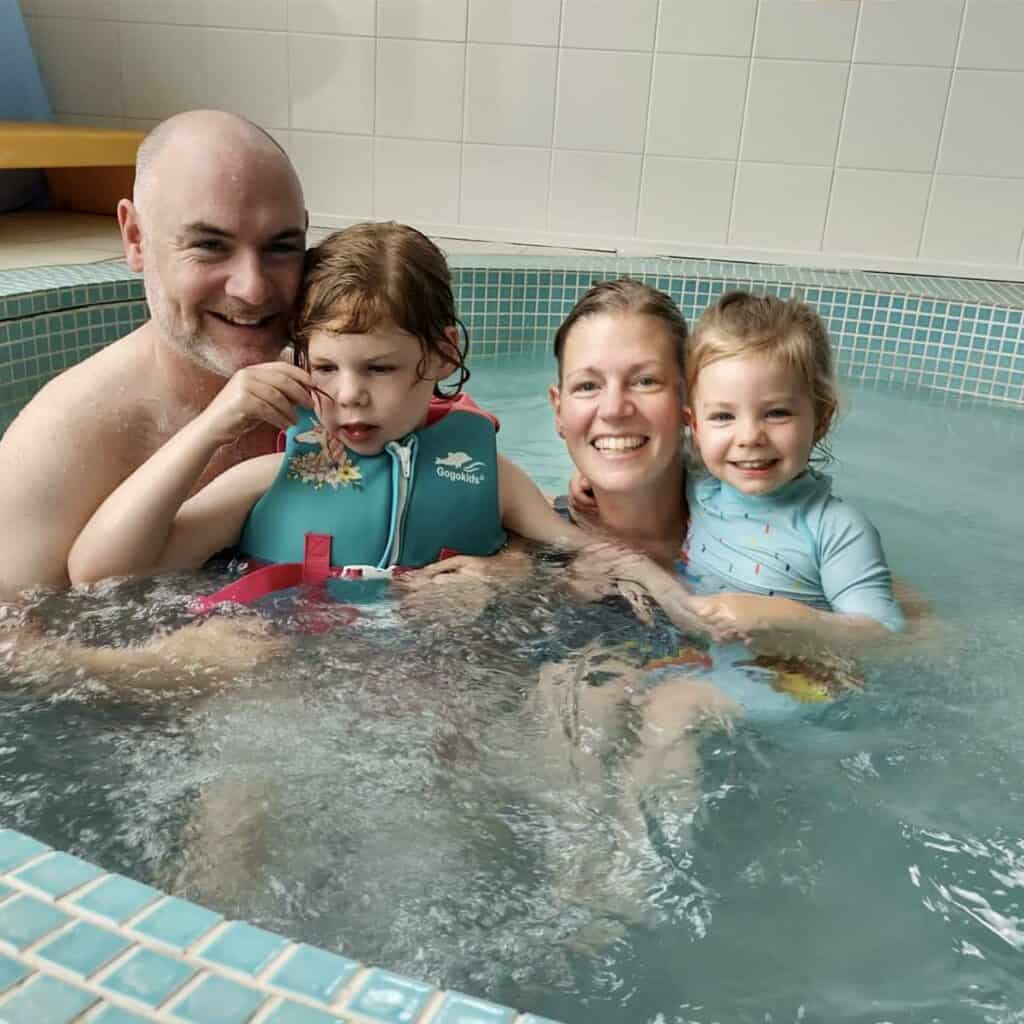 The family also love to enjoy the many events the hospice put on for families to enjoy, from musical drop in sessions to ice skating at Christmas. "It's lovely to be able to enjoy events at the hospice and trips out over the festive period. We've been lucky to attend the ice skating event for families at Hampton Court Palace, which is a truly magical experience and Beth loves to be pushed around the rink. It's so lovely to see her happy and giggle whilst whizzing round the ice.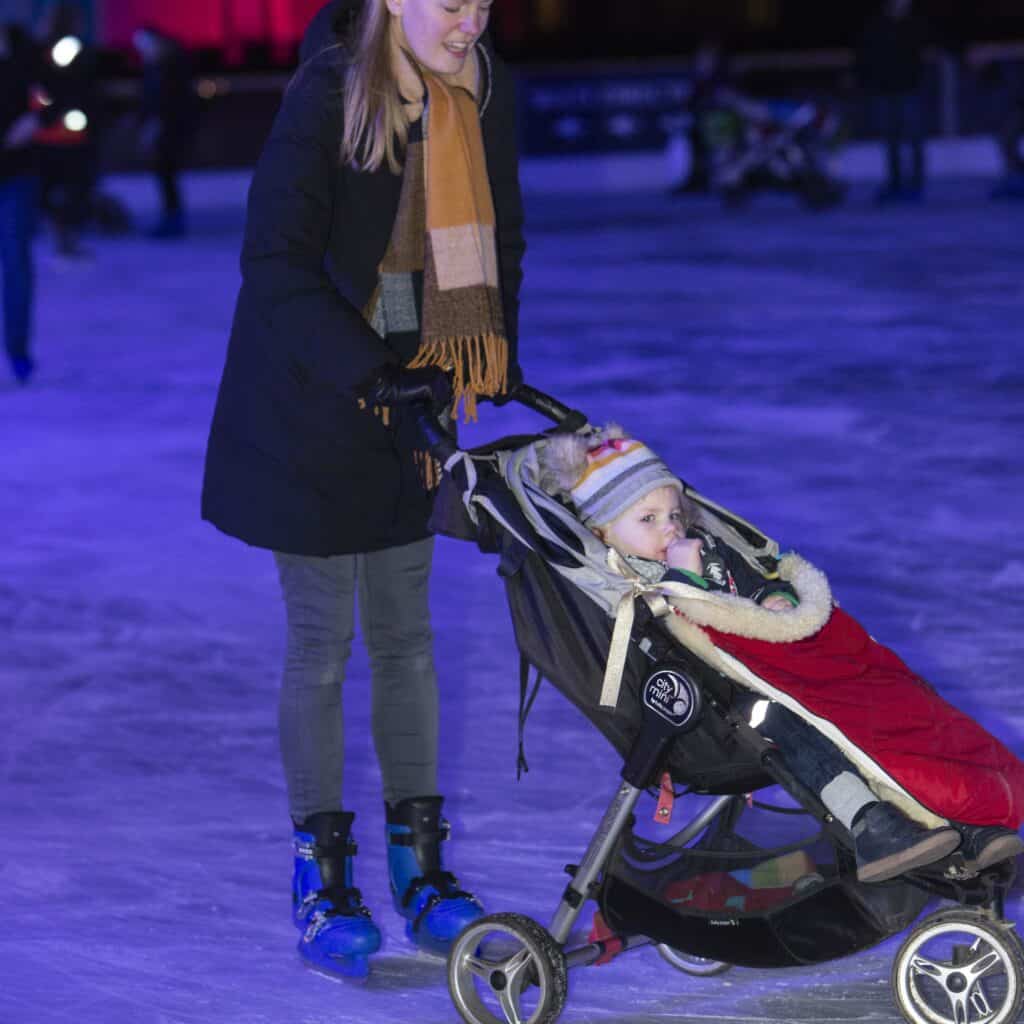 "We also have been to a Christmas sensory story session at the Hampton hospice, which she thoroughly enjoyed. We are extremely grateful to have the support of Shooting Star Children's Hospices as a family. It gives us the opportunity to do activities and be together as a family to create amazing memories for us to cherish." 
By supporting us you are helping to give families, like Beth's, a chance to create special memories together. Thank you.