Celebrating our workforce during Hospice Care Week
October 6, 2023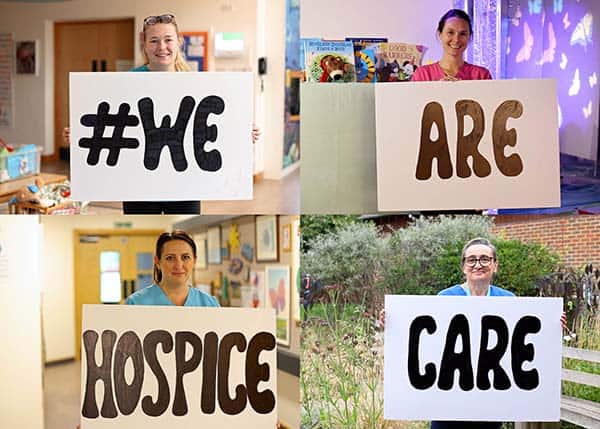 To mark Hospice Care Week, we have created a special video to shine a light on our workforce who make our vital care possible.
The week, led by national charity Hospice UK, aims to highlight the importance of hospice care across the country. This year's theme is 'We Are Hospice Care', focusing on the amazing workforce that come together help to support families.
Paul Farthing, Chief Executive of Shooting Star Children's Hospices said, "During Hospice Week, it's great to celebrate how every person and each role makes our outstanding care possible. From our care team providing highly specialist support; our soft services team keeping our buildings clean and staff well fed, our corporate teams that support every team, to our fundraisers who work tirelessly to raise the money so we can continue to be there for families, and our vast number of volunteers who offer their time and expertise. None of what we do could be possible without our incredible workforce."

In the run up to the week we have been welcoming a number of local authority councillors and general election candidates to Christopher's, our Guildford hospice and Shooting Star House, our Outreach, Therapies and Support Centre, to see first-hand what we do and raise awareness of the importance of continued support from authorities across our catchment and from those in the community.
During Hospice Care Week, we are asking our supporters to contact their local councillor to ask if they know about our work as well as share our video to help us spread awareness that hospice care is not only made up of our incredible nurses and carers, but amazing teams behind the scenes that make our vital work possible.
Thank you for your support.