Corporate partners take on muddy challenges
October 10, 2023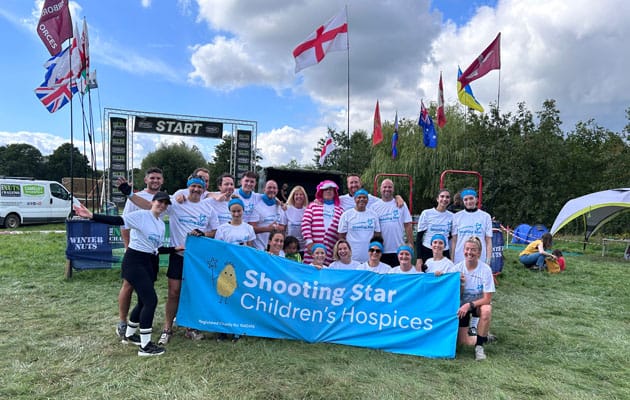 Washing machines were working hard in September after two of our corporate partners took on daunting assault course challenges.
On Saturday 2nd September 25 brave supporters from Fourfront Group took part in the Nuts Challenge in Dorking. With over 100 crazy obstacles around the 7km course, the team really had to push themselves quite literally through tunnels, up muddy slopes, and over cargo nets. Despite crossing the line exhausted, soaked, and covered in mud everyone was still smiling and there were even mutterings of doing it all again next year!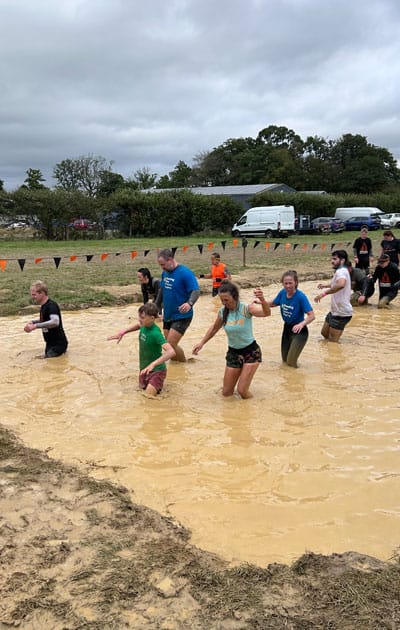 Two weeks later it was the turn of a 40 strong team from Stirling Ackroyd to take on the notorious Tough Mudder. From the adrenaline-inducing "Electroshock Therapy" obstacle to the iconic "Arctic Enema" ice bath challenge, the team encountered one daunting task after another and supported each other throughout.
Huge thanks to Fourfront Group and Stirling Ackroyd who collectively raised over £20,000 for Shooting Star Children's Hospices.
As well as raising vital funds these types of events are brilliant for pushing people out of their comfort zones, encouraging teamwork, and creating amazing memories. If you would like to find out more about how you could sign up for something similar then please email corporate@shootingstar.org.uk.