Elfrida's story
November 15, 2021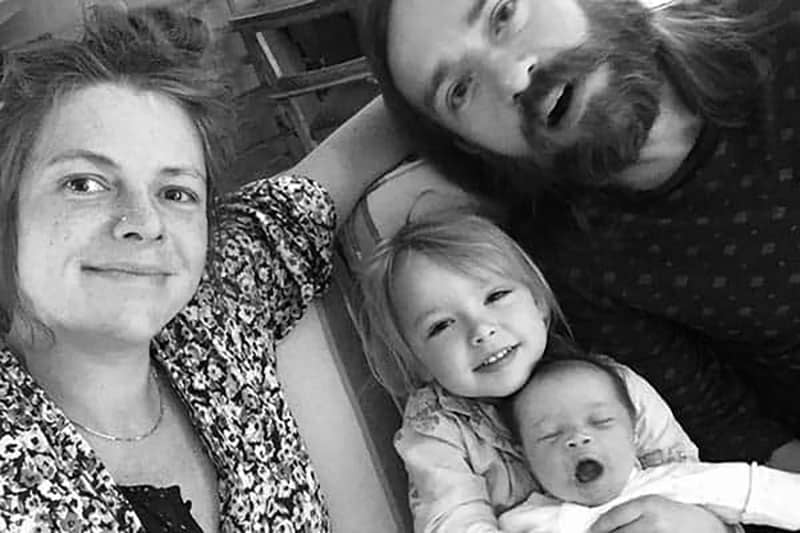 Rosie and Alex want to share their story about how Shooting Star Children's Hospices has and continues to be a lifeline for them, and to so many families.
"Whilst the world was turned upside down with Covid, our little family bubble of Rosie, Alex and our 2-year-old Lyra, were eagerly awaiting the arrival of our second daughter.
In May 2020 we were thrilled to welcome Elfrida into the world. Shortly after her birth, we were told Elfrida had signs of Down's syndrome. Whilst this was a huge shock to us, Elfie was beautiful, and we welcomed her with open arms.
Like so many families, we hadn't heard of Shooting Star Children's Hospices until our lives changed and we needed them. Now without question, we couldn't imagine where we would be without them still by our side.
A formal diagnosis would take days, so we were allowed to take Elfie home to meet her big sister. The pandemic meant we were all at home, giving us the opportunity to be together, and allowing us time to create precious memories with our darling Elfie.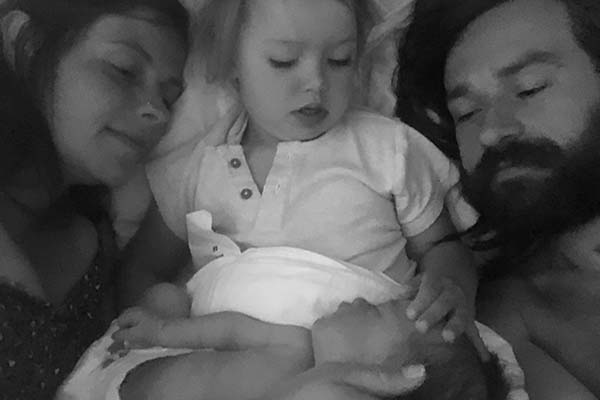 Life became full of medical appointments, from confirming Elfie's Down's syndrome diagnosis, to cardiology appointments which found two holes in her heart – almost half of all children with Down's syndrome are born with a heart condition. The second hole meant open heart surgery to correct a ventricular septal defect.
Hearing the words that your tiny baby needs open heart surgery was a massive blow and made us realise how very vulnerable she was.
A week prior to the operation, Elfie very suddenly and unexpectedly suffered what we now know was a cardiac arrest. Alex was instructed to perform CPR on our precious baby whilst we waited for the ambulance to arrive, this was the unimaginable happening. That afternoon she'd been smiling at us. To go from that to this in just half a day was inconceivable. It was the day as a parent you pray you never have to face.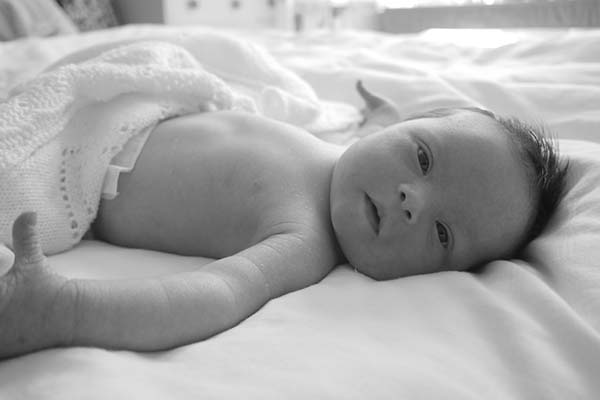 She was monitored overnight in hospital, but showed no signs of recovery. Heartbreakingly the team treating Elfie told us it was time to say goodbye. We were truly distraught. It was then that one of the doctors suggested Shooting Star Children's Hospices could support us. Elfrida died on 20 August 2020, aged just over 3 months.
We had no idea what to expect when we arrived at the hospice the evening after Elfrida's death. A lovely nurse welcomed us and explained what was going to happen. Elfie was in a beautiful room, and we made her comfortable in the special cot with her teddies and blankets. We cuddled and talked to her, we made her feel at home.
The hospice were truly amazing, they looked after all our needs, feeding us and showing us incredible kindness. Without this kindness, openness and welcome we have no idea what we would have done – not to have been able to say goodbye to our baby would have been tragic.
Shooting Star Children's Hospices allowed us precious time to see her face, cuddle her, talk to her, take her into the garden and spend time together to make final memories.
The hospice started supporting us with counselling and advice just at the point in our lives when we needed it. They welcomed our extended family too which meant her Grandad got to meet her and it was the place where we could tell Lyra what had happened. It was important for us to allow her to say goodbye to her little sister.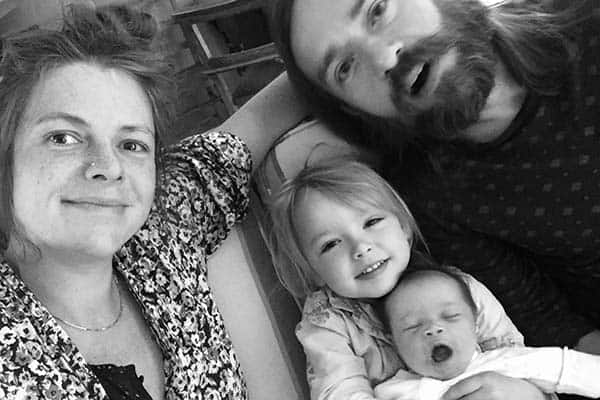 Since Elfie's birth what we had been through together as a family had been so intense and special. The hospice allowed us to keep and cherish that for a little longer and to slowly let go of her physical being. They also helped us with the practical side of things, the paperwork, the organisational stuff of arranging a funeral – which allowed us more time with Elfrida.
Earlier this year we were blessed with a surprise addition to our family, a little baby girl, born in July, who we feel is a gift from her sister Elfrida.
Everything Shooting Star Children's Hospices did for us at that time and the ongoing after care and advice that continues is priceless – without it we wouldn't be standing. It would have crippled us."
Please consider giving a gift this Christmas, it will make a world of difference for families like Elfrida's.