Roll up, roll up to Family Fun Day
October 5, 2023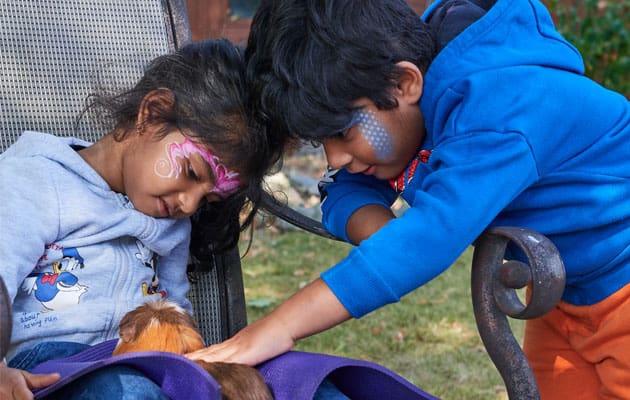 On a sunny day in September, we hosted a 'Family Fun Day' at our Outreach, Therapies and Family Support Centre, Shooting Star House. This was the first event of its kind since COVID-19, and the families who attended had a wonderful time.
In the garden we had every farm animal you could think of that welcomes being groomed and cuddled, the art room smelt sweetly of freshly baked farm shaped cookies that families were able to decorate as they liked, and the dining room had bowls of messy things to explore that even adults couldn't resist.
Our Lifelites tilt table was chiming away with different games and sensory experiences for both supported children and siblings and our Sparkle room was a complete relaxation zone with two massage therapists to treat the parents, grandparents, aunties, and uncles to a bespoke massage.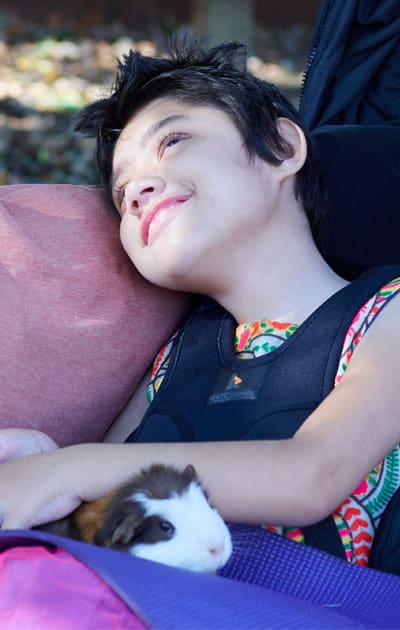 And finally, our special guests on the day were The Flying Seagull project who wowed us with their circus performance and the opportunity to learn a new trick or two. This was the highlight of the summer events, there really was something for everyone and smiles all around.
Find out more about the ways you can help and support more events like these that help supported children and families to create precious memories and make every moment count. Donate today to support your local hospice.