Tree-mendous collection service returns
November 14, 2023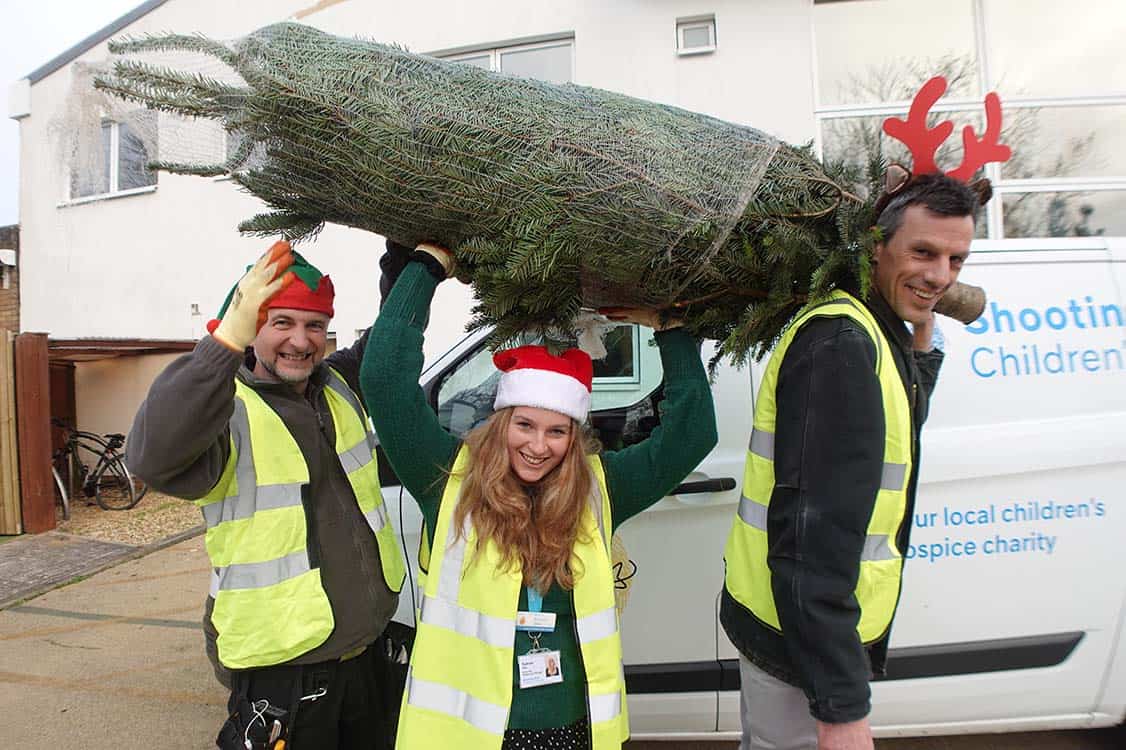 We are thrilled to announce the return of their Christmas tree collection service following the huge success last year, with registration now open!

In return for a small donation, which will go towards babies, children and young people and their families that Shooting Star Children's Hospices support, we will collect your real Christmas tree this January, take it away and recycle it for you.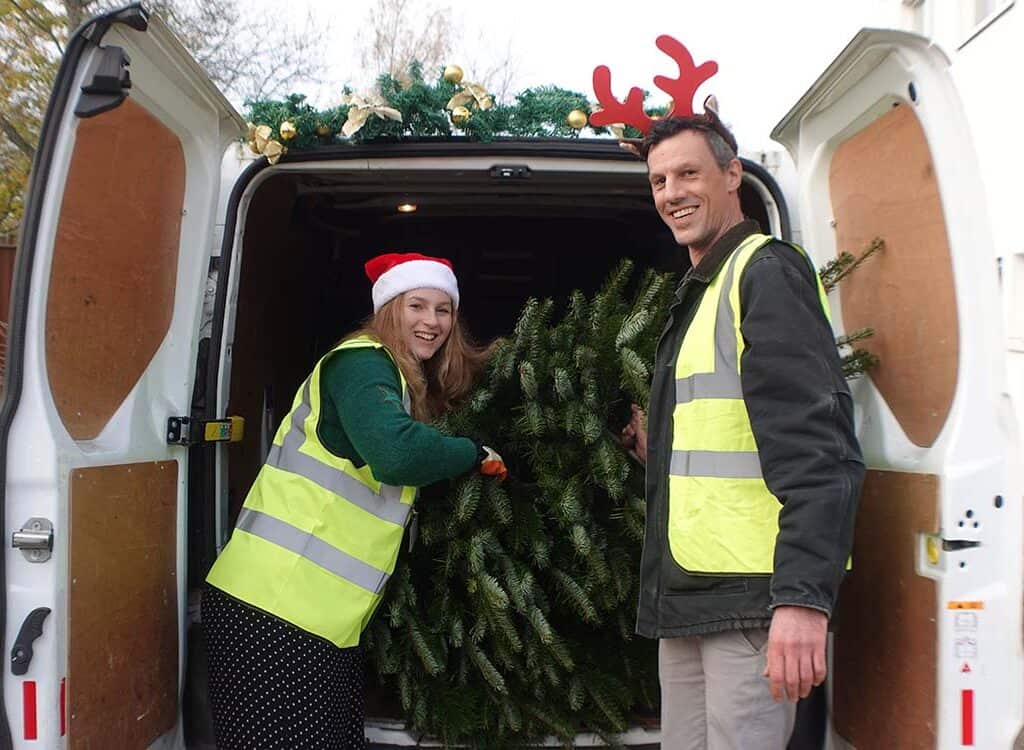 Working in partnership with JustHelping, a UK charity who aim to empower communities to raise money for local causes, Shooting Star Children's Hospices will receive 90% of money raised, with the other 10% distributed to other local charities.
What's more, as well as supporting local families, your trees will be recycled into environmentally friendly compost by Merrist Wood College for the Guildford-based collection. For the Hampton-based collection, trees will be chipped sustainably by our other partners The Tree Agency.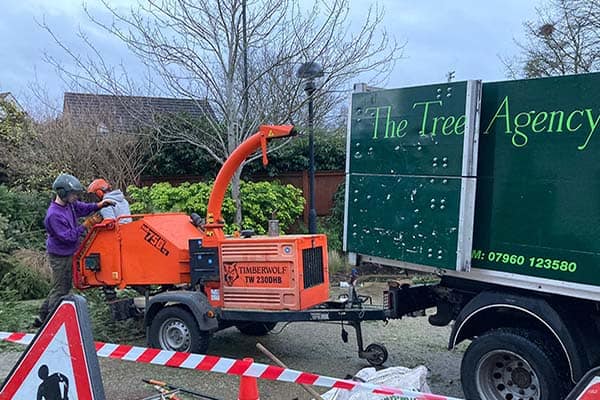 Operating within a radius of Christopher's in Guildford and Shooting Star House in Hampton, our volunteer elves will collect trees from across selected postcodes in the GU and TW area between Saturday 11 – Sunday 12 January 2024. All you need to do is sign up and register your tree before midnight on Sunday 7 January 2024.
Postcodes covered are: GU1, GU2, GU3, GU4, GU7, GU21, GU22, GU23, GU24 and TW1, TW2, TW9, TW10, TW11, TW12, TW13, TW16, TW17
Corporate Relationship Manager, Ellie Constable said, "We're thrilled to be bringing back our Christmas Tree collection service for its second year and that we have widened our postcode area so we can collect even more trees and hopefully raise even more money to help the families we support. As well as a huge thank you to our main sponsors Stirling Ackroyd, we are delighted to once again have a wealth of volunteers from corporate supporters including SKY, Kier Construction and Amazon. By signing up and giving a donation for the collection, you'll be directly helping local families across Surrey and west London, helping the environment and saving the hassle and fuss of disposing of your real tree – what's not to like!"
So why not branch out and register your tree and help make every moment count for local families this Christmas.